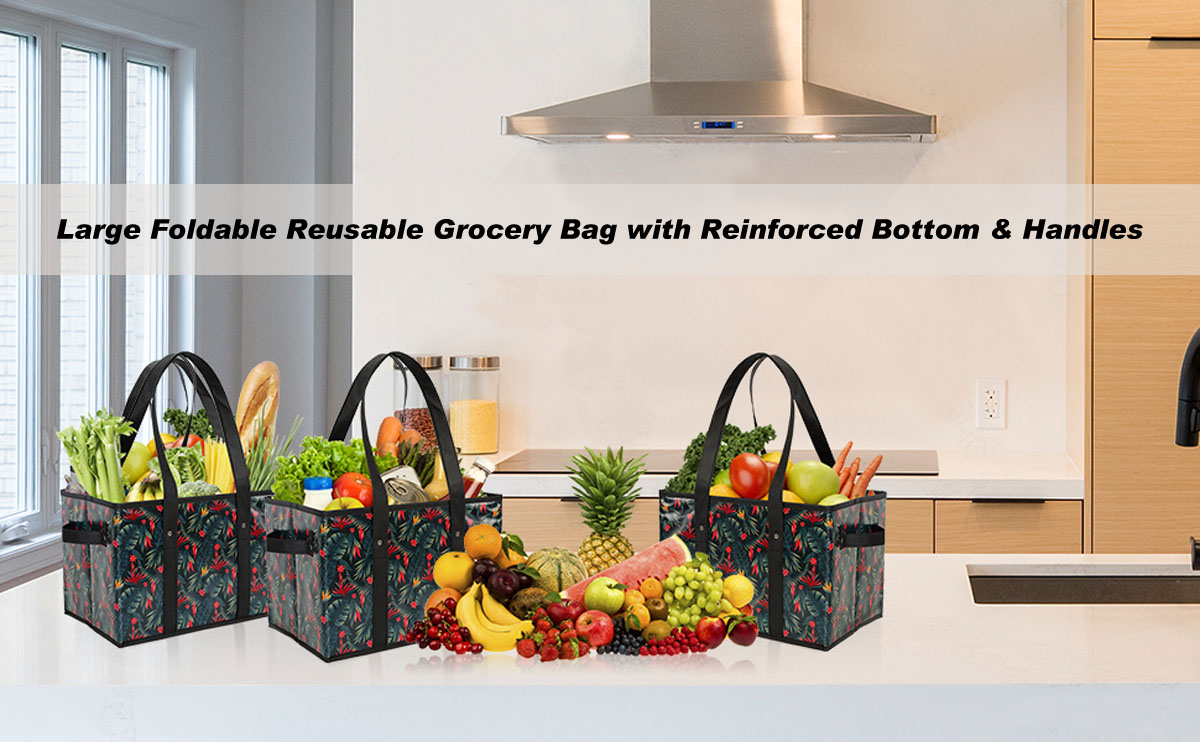 Specification:
• Designed for grocery shopping
• Reinforced sides
• Large reinforced base
• Folds flat when not in use
• Long woven carry handles
• Side handles
Description:
This tote is the ultimate grocery bag.
Designed specifically to make your shopping experience easier, the tote includes reinforced sides and a large, reinforced base to ensure it stays upright. It also includes a long woven carry handles for easy carrying. It can even double as a basket with its side handles, making it ideal to lift in and out of a trolley and car.

This tote will fold flat when you're not using it, making it great for storage.